RI leaders at the State House supported Keep Blackstone Valley Beautiful on Earth Day in making a stand against litter in our state.
General Assembly Press Release: Leaders Against Littering Coming to State House to Celebrate Earth Day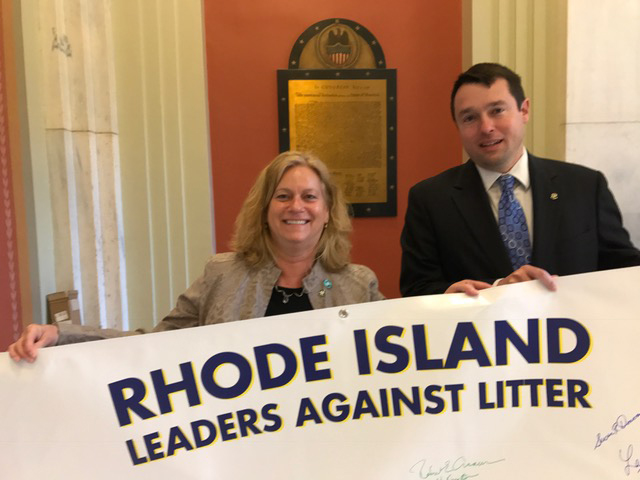 Representative Brian Newberry, District 48, shown with KBVB's coordinator Donna Kaehler, was instrumental in promoting a goal of ending litter at our statehouse.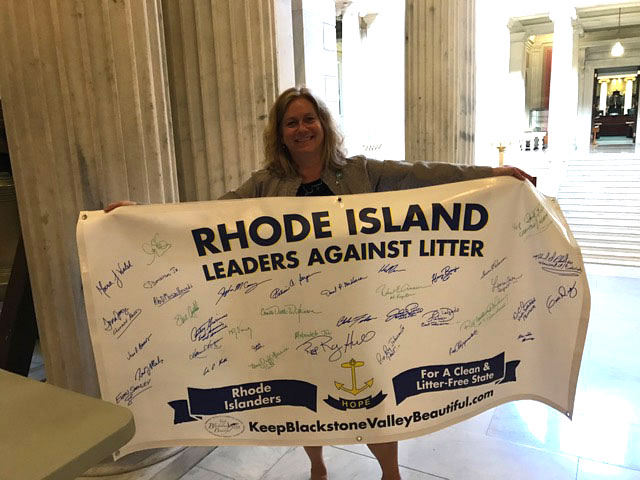 Many representative showed support for a litter-free RI at an event before Earth Day.
General Assembly Press Release: Leaders Against Littering Coming to State House to Celebrate Earth Day