"Don't Litter" Pawsox Poster Contest Winners
To celebrate Earth Day 2017, and bring awareness to litter in our communities, Keep Blackstone Valley Beautiful & the Pawtucket Red Sox held a Don't Litter poster contest where Paw Sox fans chose their favorite 3 posters from over 280 entrants.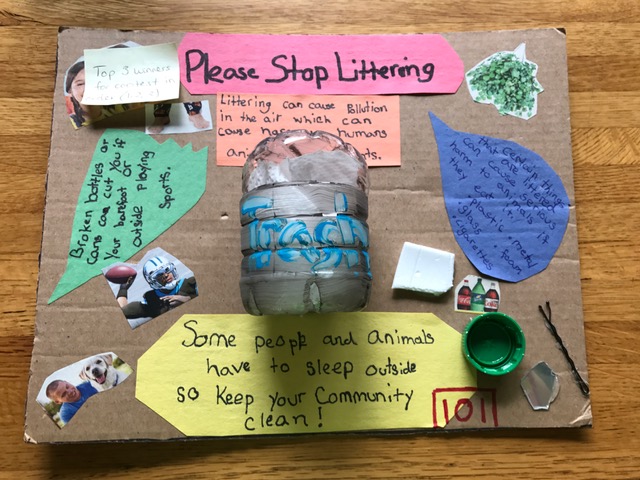 First Place : Julianna O'Brien, Grade 3 – Curvin Mccabe Elementary School, Pawtucket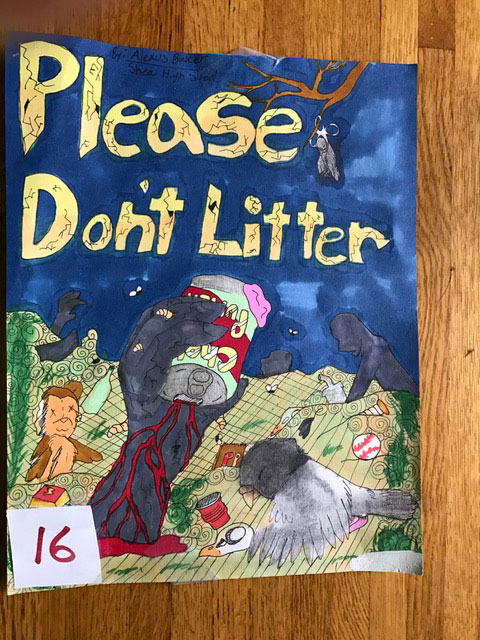 2nd Place : Alexus Baker, Grade 11 – Shea High School in Pawtucket.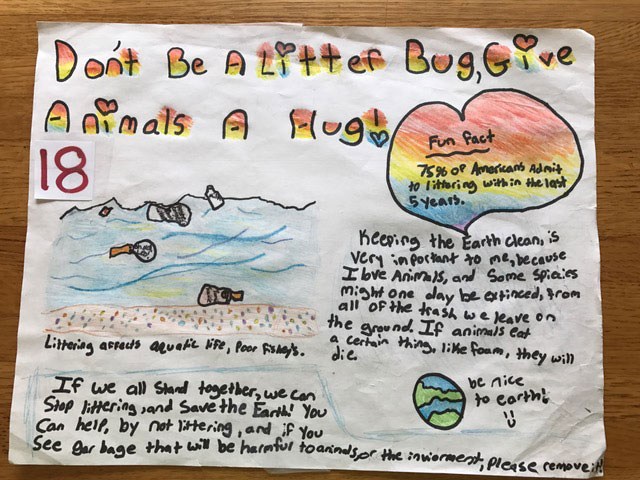 3rd Place: Claire Jenanka, a 5th grade student at Agnes Little Elementary School, Pawtucket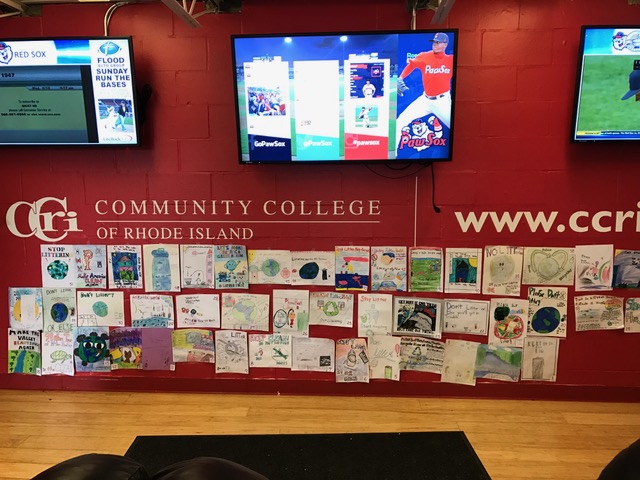 Posters displayed at the Pawtucket Red Sox fan club.  Fans cast their votes for the winners.
Other Photos from the Pawsox Event
In picture: left – right: Paws, Julianna O'Brien, Alexus Baker, Julianna's sister: Sadi & Sox as they say "Play Ball.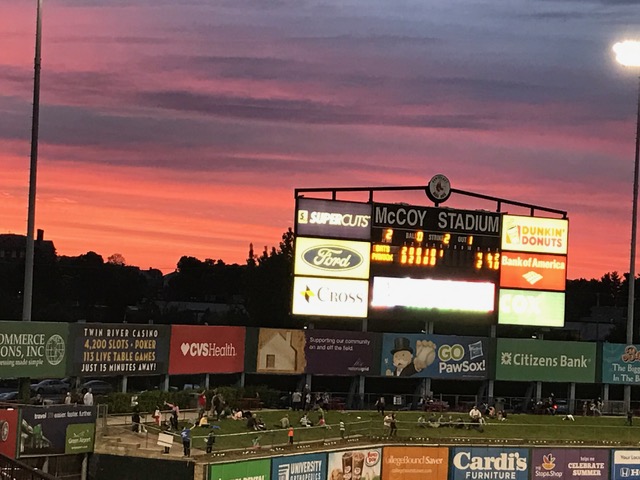 Fabulous sunset for all to enjoy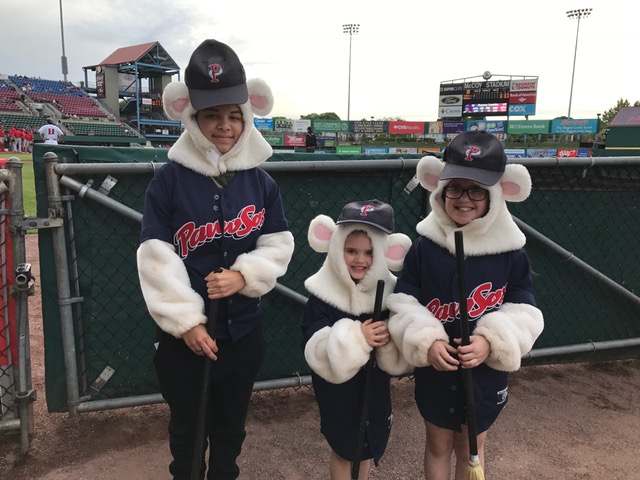 Poster winners: Alexus, Julianna and Julianna's sister, Sadi and they sweep the bases for the team.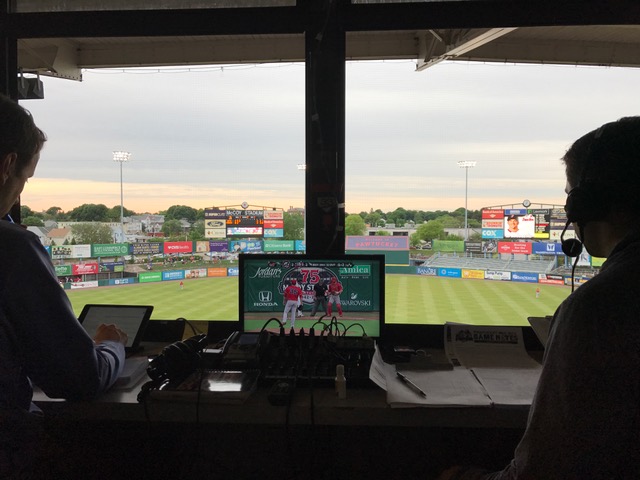 From the announcers booth, as KBVB shares about our organization.