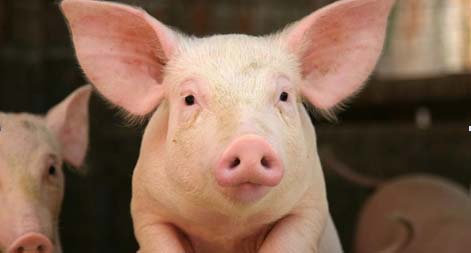 Unique to the schools in the Blackstone Valley, 4 communities have adopted an additional waste diversion program. They are sorting food scraps in addition to recyclables after the students have lunch in their schools.
The school districts in Burrillville, Cumberland, North Smithfield and Woonsocket have special collection containers in the cafeteria where the students place all kinds of uneaten or food waste they generate after lunch.  Between these 4 communities, currently 28 schools are participating in this program.
These containers are wheeled outside, where a local farmer from My Blue Heaven Farm, comes and collects this material daily.  What is thought of a "trash" for most, is turning into a wonderful dinner for over 250 pigs and piglets.
The benefits truly help each community, while the students have fun learning that some trash items might be able to be reused.   The towns pay to dispose of trash by weight, and food waste is very heavy. By removing this material from the trash amounts, it saves the town disposal fees, precious space in the landfill, and makes for many happy pigs.  Our farmer estimates this keeps about 10 tons per week out of the trash.
WPRI Eyewitness news came and did a story on the program.  Watch below to and see how these communities are "Feeding the Local Pigs".
School leftovers being recycled — for pig feed